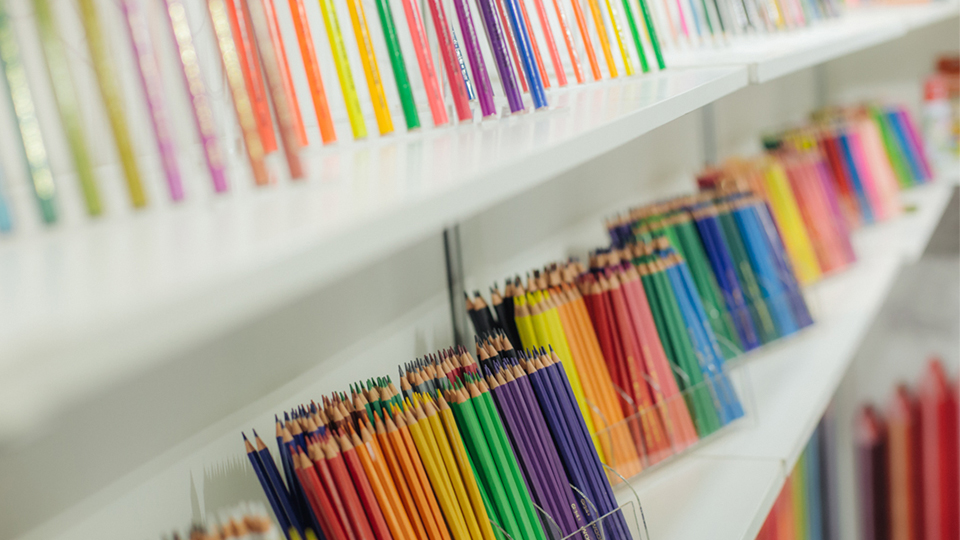 Dubai, UAE: Manufacturers of paper products and office supplies in the Middle East will be looking to evolve their range of goods and services for the coming decade and align with a shift in demand which has been outlined by a number of emerging and lucrative market segments.
This prediction comes from a 2019 paper produced by McKinsey & Company on pulp, paper and packaging. According to the report, the industry is growing (1% CAGR from 2010-18 versus 3% CAGR from 1992-2007), despite a slowdown for paper and forest-based products, with new opportunities in the manufacture of products such as tissues (3.6% CAGR), and packaging materials such as carton (1.7% CAGR) and container (2.7% CAGR) boards.
Alternative products and new revenue streams for the industry will come into a sharp focus during Paperworld Middle East, the largest international trade exhibition for the stationery, paper, gifts and office supplies industry for the region. The three-day event, which will host close to 300 international exhibitors from 40 countries, will run under a central theme of 'More than Paper' when it opens its doors for the 10th edition from 9-11 March 2020 at the Dubai World Trade Centre.
The outlook over the next decade comes at a critical time for organisations in the Middle East and Asia as many companies are either introducing sustainability programmes or aligning with government initiatives, such as Dubai's paperless strategy launched by Crown Prince HH Hamdan bin Mohammed bin Rashid Al Maktoum in 2018.
These strategies will eliminate the use of paper in government institutes and have set an example for local businesses operating in the country, driving them towards more sustainable products and solutions.
Debuting at Paperworld Middle East this year, 200-year-old brand Collins Debden has developed its products and services to evolve with this shift in demand, a shining example of the industry aligning with the adoption of technology to remain relevant.

"The key changes will be the movement to more digital lives and then, conversely, the trend for digital detox," said Richard Sloan, a representative for Collins Debden. "The industry will need to adapt to show there is still a need for paper in our lives and that paper and digital work seamlessly together – they can be integrated rather than exclusive. For example, there will be more developments in technology where one can write on paper and then it will be transferred to the computer.
"We also see a continued movement to more environmentally sustainable business practices, using materials from sustainable sources and reducing the environmental impact of paper products. Vegan friendly products, eco-friendly, 100% recyclable products will continue to be sought after."
Elsewhere, the Remanexpo Pavilion, organised in collaboration with The Recycler, will provide a dedicated space for exhibitors displaying a range of remanufactured printer consumables, IT accessories and other sustainable products. The pavilion will provide sustainable solutions for businesses looking to reduce carbon footprint and save money.
"The market for paper and forest-based products is at a pivotal moment. With the start of a new decade, branching out into different products segments, developing existing products and services to work with – not against – technology and identifying the trends that are presenting themselves are all key factors that will determine the success of companies in this industry," said Alexandria Robinson, Show Director, Messe Frankfurt Middle East, the organiser of Paperworld Middle East and Gifts & Lifestyle Middle East.
"Now more than ever, these opportunities must be leveraged in order to get a foothold in a shifting industry landscape which, much like Paperworld Middle East, has proven to be 'more than paper'."
Other returning features at Paperworld Middle East 2020 include Playworld Village stacked with children's toys and games; the Wrap Star gift wrapping competition; the Green Room for sustainable stationery and office supplies; and a three-day seminar programme ensuring industry professionals are kept up-to-date with the latest Middle East trends.
The annual three-day event will also be co-located with the Messe Frankfurt Middle East-organised Gifts & Lifestyle Middle East, a newly launched event showcasing mid to high-end consumer goods, specifically oriented toward the giving and dining segments.
More information is available at: www.paperworldme.com