High-end corporate gifts, branded office supplies and more

Paperworld Middle East presents an inspiring new array of gift articles including creatively handcrafted items, luxury and corporate gifts, promotional products and more. The upscale in the international and regional gift article sector is pushing competitors to create fresh, imaginative designs, and offer an impressive assortment of choices for consumers and distributors alike.

From unique, luxurious corporate gifts...
"This new pen is called Cambiano and is really something quite unique, comprising of 590 diamonds and 38 grams of gold. It took our artisans 67 hours to make by hand, with only five pieces manufactured in 2018."
To nifty gadgets and evertything inbetween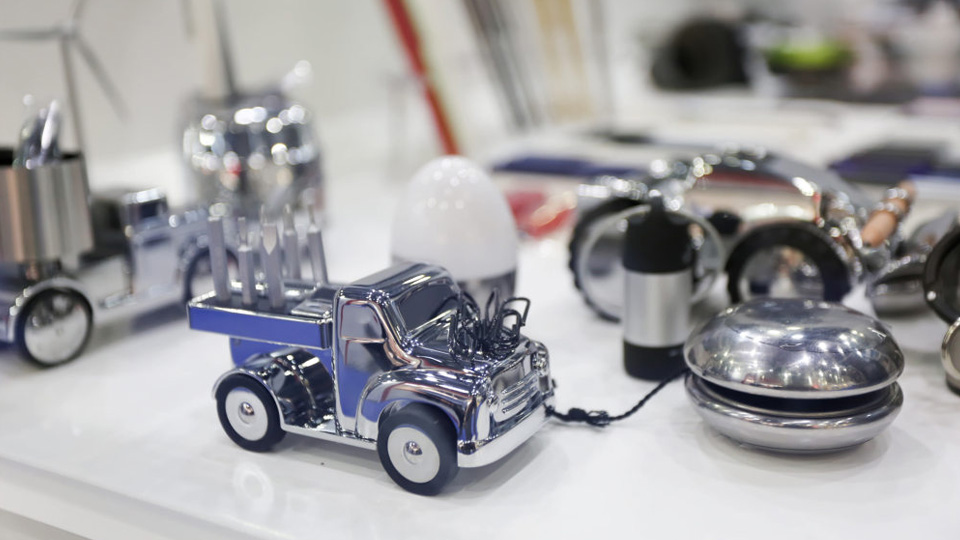 "Most of the visitors were distributors of office supplies and they're really interested in our products. We were surprised to see that 20-30 percent of visitors were promotional gift re-sellers, while many visitors even approached us for retail opportunities."
The full product range includes,
Corporate gifts including decorative items, eco-friendly products, electronic gifts, fashion accessories, general gifts, giftware, handicraft gifts, leather gifts, luxury and high-end gifts, medals and trophies, porcelain gifts, premiums, promotional products, souvenirs, table-top gifts, travel and luggage, watches, clocks and more.

Who should visit?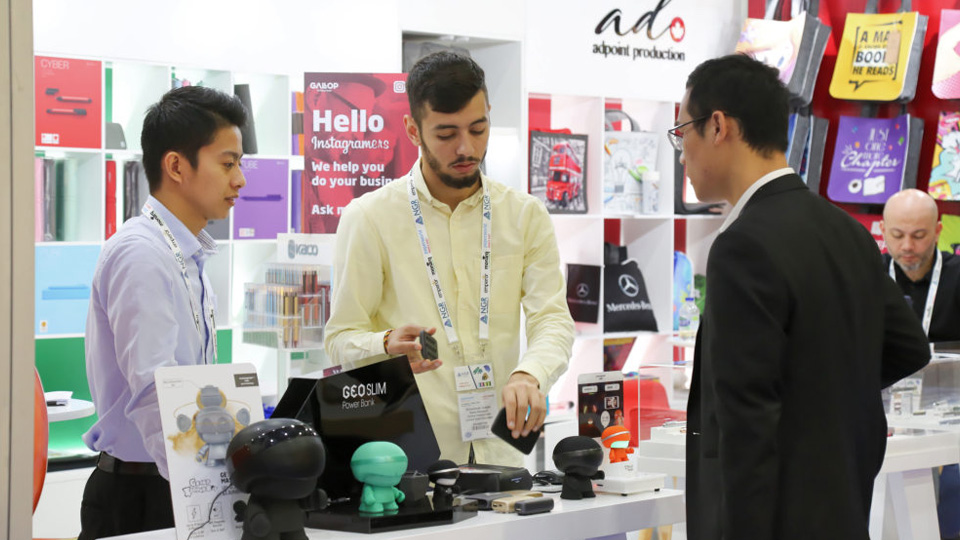 Government organisations
Hospitality including hotels and suppliers
Finance, Banks & Insurance firms
Pharmaceutical companies
Companies in the Oil & Gas industry
Agencies including media, event, PR, marketing and advertising looking for gifts & promotional products
SME's and large organisations
For those in need of luxury high-end corporate gifts
With a dedicated show section for high-end Corporate Gifts featuring market-leading manufacturers and suppliers from around the world, Paperworld Middle East is the perfect venue to find giveaways that reflect your distinctive standards and impress business partners and clients. Explore a tantalising variety of giftables, ranging luxury leather goods and souvenirs to designer pens and crystalware that can be customised and branded as per your needs. 

Looking for premiums or promotional gifts?
Whether you are an SME or a large multinational, branded gifts and merchandise can be a simple and cost-effective solution to building your corporate identity and brand awareness in the market. Connect with leading suppliers and manufacturers, canvas the latest trends and find the best rates for a broad spectrum of brandable products, including office items, fashion accessories, digital items and luxury items, for your next marketing campaign, promotion or event.