7th March 2011, Paperworld Middle East Launches in Dubai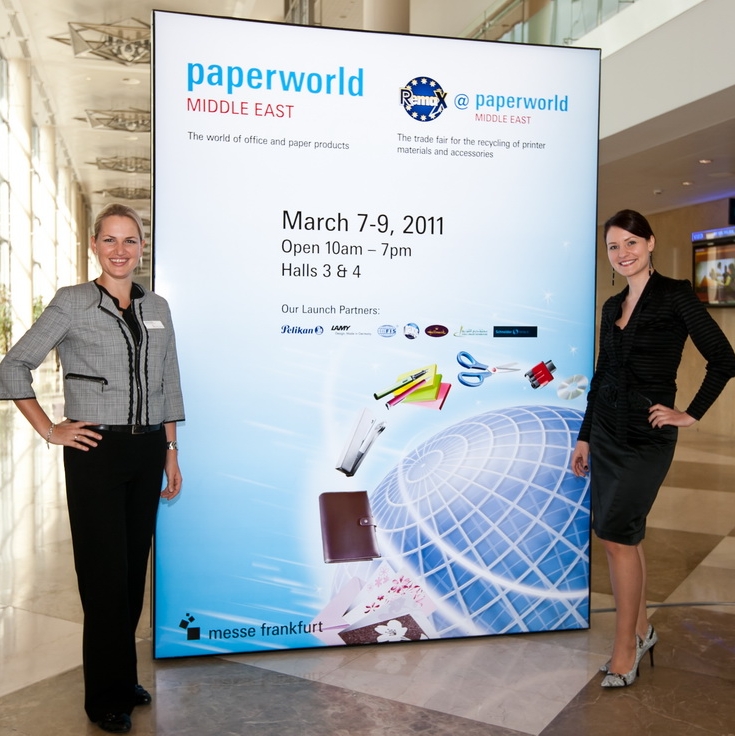 Opening its doors in Halls 3 & 4 of the Dubai World Trade Centre for the first time ever, Paperworld Middle East had the aim of bridging the gap between East (Paperworld China) and West (Paperworld Frankfurt), creating a new market place at the crossroads between Europe, Asia and Africa.
2021 was the 10th year that leading international companies in the paper, stationery, office, creative and gifts industry continued to look to Paperworld Middle East to meet and network with regional trade visitors from the Middle East, Africa and parts of Asia.
We would like to thank and show recognition to some of the industry leaders and innovators that have been with us since the launch in 2011.